Customer Reviews
Write a Review
Ask a Question
12/04/2021
Robin D.

United States
Amazing!
This is a hug you can wear. I love everything about it. I was debating on it because I'm cheap. This was worth every penny.
12/01/2021
kate

United States
MOST FAVORITE DRESS OF ALL TIME
an absolute must have. this dress is straight up radical. It's, cozy, bright and so unique. Someone will have to rip it off of me come summertime because i'm never taking it off. EVER. and the mushrooms?? get outta town!
12/01/2021
Anonymous

United States
Perfect Fit
I have been following Youer on Instagram for just over a year now and have always been intrigued by the owner, creator, mission and creative clothing. It wasn't until this year, 2021 that I purchased my first item, this Treasure Dress. I was very hesitant to spend that much money on one clothing item, it's not in my normal clothing budget. I was also VERY hesitant to buy a dress with long sleeves. I know from many trials & errors that my wide back, broad shoulders and long torso make it very difficult for garments like this one to fit correctly. Boy was I wrong on ALL accounts. The dress is totally worth the money and the fit is impeccable! The material is sooooo soft and stretchy but quality. The craftsmanship of the dress is up to par with any high end retailer! It fits me everywhere and hangs just right! I will be buying more, even if that means waiting till next year! Caitlin 5'7" and 127lbs Size XS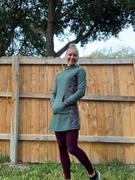 12/01/2021
Kanghee S.

United States
Beautiful!
Love everything, fabric and fit except I'm only 5'2 and little longer than I would love I ordered M. thought about return it but decide to keep it maybe shortening the length locally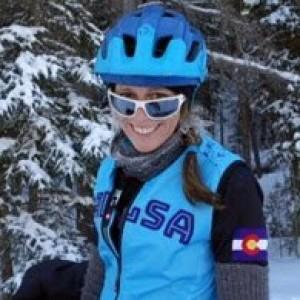 BW
11/30/2021
Betsy W.

United States
**** Yes!
LOVE love love this dress! Super cute, flattering fit, super cozy and totally fits my adventurous style ❤️