Customer Reviews
03/01/2021
Katy S.

United States
SO SO WARM
This is so so so so WARM! I love this piece. This print it one of my favorites, like I am seriously obsessed...Super silky outside and fleecy inside. I wish is was a touch longer to tuck a bit better into a jacket a longer shirt for hiking or skiing, but for cool days where it is not super windy and you want something to cover your neck and occasionally your face this is best. I will be getting other prints for sure.
12/23/2020
Jenny B.

United States
So beautiful and soft!!!
The description doesn't lie- you'll want one of these every where because they keep you so warm!! Really soft fleece on the inside and vibrant color on the outside. It is large enough to get on and off easily (I tend to have a hard time getting things over my head so I was surprised that this went over so easily). It is thick enough to keep you warm and stays up when moving around. I've pretty much worn this every day since it arrived because I'm always cold and it keeps me so toasty warm! I also used it skiing at a resort yesterday- traded it out my normal merino wool buff because it doesn't stay up as well as this one does. Didn't feel like it rode up or fell down as I skied- great for COVID regulations at ski resorts! Only critique is that you can sometimes see where the black fleece meets the printed fabric (so you see the seam- hopefully that makes sense). I'm guessing it is because the piece of fleece and the printed fabric are about the same size- maybe cut the printed fabric to a wider width so that there is extra to roll over and hide the black fabric when you put it on. Would much rather see the print without the line of black fleece. Highly recommend! going to get more of these!!
12/23/2020
Arina P.

United States
Warm, colorful and practical
I've tested it out on many MN winter walks, and it kept me nice and warm. I looooove the pop of color! My kid actually just tested it out in a winter blizzard, and he wants one of his own now.
12/18/2020
Mary S.

United States
Like a blanket for your face
So warm and perfect for the super cold AM walks with my doggo. The fleece is so cozy and soft and the pattern goes with any of my coats :)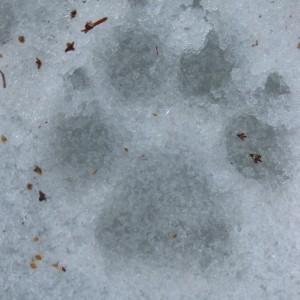 PN
12/18/2020
Polly N.

United States
So. Cute.
They are high quality fabric and great colors!