Customer Reviews
09/27/2021
Bridget E.

United States
Love them but…. Those zippers
Gosh I love these pants, so comfy and stretchy. A little on the shorter side but I'm 6'0 so it's hard to please everyone one it's a one length option. Went with a size medium, I'm 160 6'0ft with an athletic build and thought the size was perfect. I have only great things to say besides those pesky zippers, 90% of the time when I try to use them the get stuck (on nothing) they just decide to not move and never seem to move smoothly up and down the tracks of the zipper. It's a problem I can live with though.
09/27/2021
Delia M.

United States
Truly magical pants
I got these pants when I was in my second trimester, and I ordered my normal size small (5'9", 145lbs pre-pregnancy), thinking I might not be able to wear them till after I had the baby. But, these magical pants fit me as I grew and grew, and I wore them throughout my whole pregnancy! In fact, these were the only pair of pants I could fit into in my third trimester. I have worn these on hikes along the ocean, doing farm chores and taking care of my pet ducks, remodeling my house, and lounging, and they still look brand new. I love how the fabric is water resistant and durable, and spills or stains will just wipe off of them. They are also super flattering, and my husband has commented on how good my butt looks in them.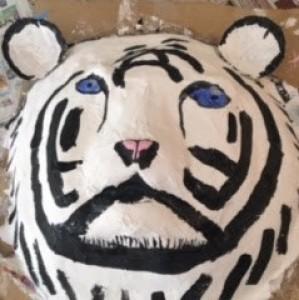 W
09/20/2021
Wendy

United States
I love these so much
The Follow Through 2.0 pants are scrumptious. I'm 5' 4.5" and got the medium. They fit perfectly, with a nice stretchy waist band (no need to shimmy to get 'em on!) that stays in just the right place once you've pulled them up. The main fabric is sturdy and stretchy and feels good against my skin. They are light weight but cozy. The pockets are big enough for my hand or wallet or phone. I don't think I'll be taking them off any time soon. I never write product reviews, but I am sincerely impressed with these pants, so I'm making an exception since these are so amazing!!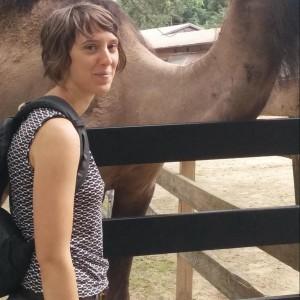 ES
09/20/2021
Emma S.

United States
wow! surprised to find my new favorite pant
I don't usually write reviews, but I had to for these. I love everything I've purchased from Youer, but like one of the other reviewers, every jogger style pant I have worn has looked terrible on me, even though I want the style to work. So, I was skeptical. But, I read that earlier review (saying that somehow these actually look good), and decided to give these a try. I'm so happy I did!! These somehow not only look great, but they are SO comfortable they are my new favorite exercise/casual pant! The leg fabric is like nothing I have worn before, has a pleasant smooth texture that seems like it will breathe well, not plastic-y. My only slight complaint is that the zippers seem to easily get caught on the pocket fabric, leading them to get stuck. Not remotely a dealbreaker, and I'm happy they have pockets! I'm 5'8" and 145 lbs (with weight concentrated around my butt/thighs), and the medium fits great (I am also a medium in Youer leggings/shorts, which fit a little on the tight side but still v comfortable).
yay! So happy to hear this Emma and thanks for the great review! We're working on the zipper issue for future production, thanks for letting us know.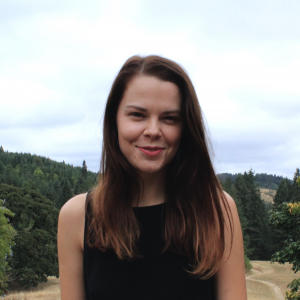 A
09/11/2021
Alexandretta

United States
Big, Big Fan
I've been pretty lukewarm on the whole jogger thing but will try anything Youer makes so I ordered a pair of these in midnight when they came out. I was a little worried about how they would fit as I've tried several iterations of Kind/Youer leggings and they just don't work on me; fortunately, these fit great! I'm a pretty standard 2/4/small (5'8", 130lbs) and went with that size, they hit at my ankle and come up to my mid-waist. The height is great for crop tops and, while the waist slips a little when I jump rope (I'm not kidding, I really do jump rope in these, just like the description suggests), it isn't in the annoying, need-to-be-pulled-up way that I was worried about. I love the zippered pockets and I think they look really nice on, the nylon fabric has a unique, slight texture that I find pleasing as well. They've held up pretty dang well, I even fell on a bunch of rocks while wearing them and they didn't rip (I'm ok). I do find that the spandex printed material shows a little wear but, well, I DO wear them all the time and they can go quite a while between washes. They are definitely an investment in my athleisure wardrobe, but I feel pretty dang good about them and Iove being about to tell people *why* I choose to buy from this company. I will definitely snag at least one of the new drops, maaaaybe both. Fleece version coming this winter? ;)